The Open Networking Area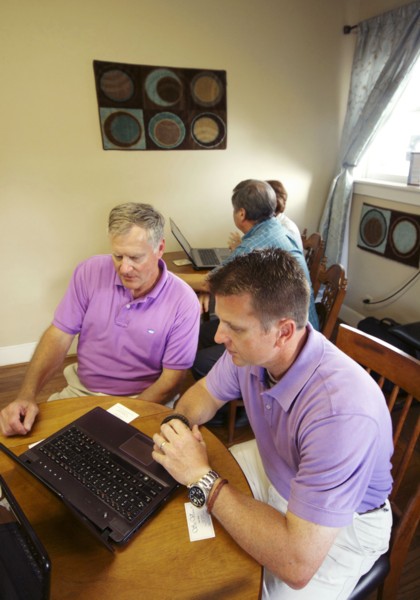 WHEN YOU JUST NEED

a spot to work for an hour or two or you need to meet a client,

the open co-working area is the perfect spot.
It's open & airy and each table will fit 3 or 4 people with laptops comfortably.
IT'S A GREAT PLACE

for making new connections and sharing new ideas.

  Also, the coffee bar is right there with Papa Joe's Gourmet Coffee, specialty tea, homemade cookies to keep the good ideas flowing!  Yep, there's FREE wi-fi
.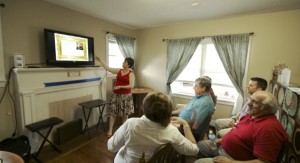 GROUP SESSIONS
In a coworking space the furniture can often be re-arranged.  For example, you can also do a training session in the Manet Room and you can have theatre style seating, if that's what you need.
ROOM CAPACITY:

3

Tables of

4

people per table co-working
Tables grouped together for one meeting:

14
Theatre Style Seating: 

14-16

.
 WANT TO BOOK THIS SPACE?
Call: 706-237-6789