J.D. is

starting a branch office for a medical benefits company

. Currently he works out of his home, but he is looking to hire two or three people to help cover a large territory and he eventually plans to have a formal office.  JD is a sharp, savvy guy who, in his previous position –as an insurance agent, tripled the business of the agency.
In the short term with his current position,

JD does not need to incur the high costs

of having an office since it is just him and a lot of the time he is not in the office.  However,

when he wishes to interview someone, his home is not the perfect setting

as he has young children at home (two too young to go to school yet).
So,  J.D. heads to his local coworking space (

The Venture Spot Club: Rome

) to conduct his interviews.  All he needs to bring is his laptop and his cell phone and he is in business! The Venture Spot has furnished offices with professional office chairs that make J.D look good.

The Venture Spot will greet his prospective employees, provide everyone with gourmet coffee, specialty tea, bottled water and homemade cookies and will escort J.D's guests to his "office" for their interview. This give's JD's business a professional image and he can interview without distractions

(like kids running around the house or the noise level at coffee shops or the 12 TVs and  dishes clanking at restaurants). Can you imagine trying to interview in the restaurant below?

 To use The Venture Spot, J.D. can pay either a walk-in, pay- per- use fee or he can be a member with reduced rates and great flexibility as to the type of space he wishes to use.  Either way, the cost is just a fraction of what renting space full time would be. 

Currently,  J.D. is just a walk-in client, but as his business grows he intends to become a member and use The Venture Spot for interviewing, training meetings and just for times when he needs to get some work done and the children are too distracting  at home.
When J.D. was at The Venture Spot for one of his interviews, he learned about an

upcoming Networking event

, which he attended.

From that event he met two business owners who agreed that he could come by and tell them about the medical benefits his company offered

. He set appointments with both owners the next day.  This is just one of the serendipities of working at a coworking space!
                                                                                                                         Courtesy of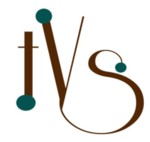 The Venture Spot Club:Rome
   1412 Dean Ave, Rome, GA 30161    

706-237-6789