B.T.  was looking to do two things:
1)

Change jobs

– so he wanted to get a dynamite resume ready and
2)

Start a business of his own

– so he wanted to have somewhere to hang around other entrepreneurs who could teach him the basics and help him with some of his business ideas
A friend told B.T. about  the coworking space in his area: (The Venture Spot Club: Rome ) and he went by to find out what it was all about.  There he discovered to his delight that they currently had a

collaboration project going on that involved revamping the whole resume process to take advantage of the new technologies available. 

He volunteered to both join the collaboration group and to be the first test case.
B.T. paid for one of the new resumés and helped collaborate on its design.  The result:  He submitted it to three different potential employers and was hired by the 2nd one!  The feedback from the potential employers regarding the resume was extremely positive- the one who hired him going so far as to say from looking at his traditional resumé , he would never have even considered  him and from the new resumé he (the employer) discovered that he was a perfect fit!
Through coming to (The Venture Spot Club: Rome ) for the collaboration group and attending some of the networking events,

B.T met several entrepreneurs and decided to start a new business venture he had been considering with his brother-in-law.  He has had advice from several of the entrepreneurs at the coworking space and the new venture is off to a good start.

Currently, they already have some advance orders for their specialty knives and he is very excited about pursing his first business.
Coworking is a great way to get connected to other entrepreneurs, & become involved in some of the newest ideas/businesses (the new resumé project helped B.T. land the perfect new job)and get some of the teaching/training you need to succeed in your new ventures!  Just ask B.T. !
Courtesy of: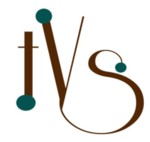 The Venture Spot Club:Rome
1412 Dean Ave, Rome, GA 30161 
706-237-6789