We're keeping track……While you're making tracks
Are you keeping track of your business mileage for income tax purposes or to get re-imbursed by your company?  Or, are you a company who is reimbursing  business mileage and you want a more accurate measurement of the business miles traveled on your vehicle?

Did you realize that the average person tracking business mileage is spending 40 hours of their life each year recording his/her mileage? Or, at companies there is someone who is spending 40 hrs/yr reviewing the mileage submitted on expense accounts?  If your time is worth $20/hr, that is $800 of your time that you cannot write off and 40 hours you could be spending increasing your business or hanging with your family and/or friends.  Yet, if you drive a lot of miles every year you do want the mileage deduction (for 2013 the IRS is giving  .565/mile) but do you really want to spend 40 hours of your life recording/reviewing those miles?
Ever wish the car could keep track of the mileage for you?  Well, now it can!
INTRODUCING THE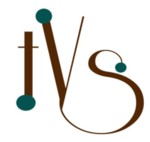 MILEAGE TRAKKER

(a collaboration between The Venture Spot and Vinsnap)
Get rid of your manual mileage log!  Stop worrying about whether your Mileage app is working or is still supported! Instead plug the Trakker device into the OBDII  port in your vehicle (1996 NA Models or later) and just drive. No need to turn it on or off. Every trip will be recorded and all you have to do is tag them business or personal.  Then we will send you a report once a month with everything recorded & tagged.  How easy is that?!

No need to spend hours recording/reviewing mileage

Have a much more accurate report of the business mileage than most people could create manually

Have two more write offs for your taxes – as both the device & the reports can be written off
Tracking mileage just got easy!